Knowledge Base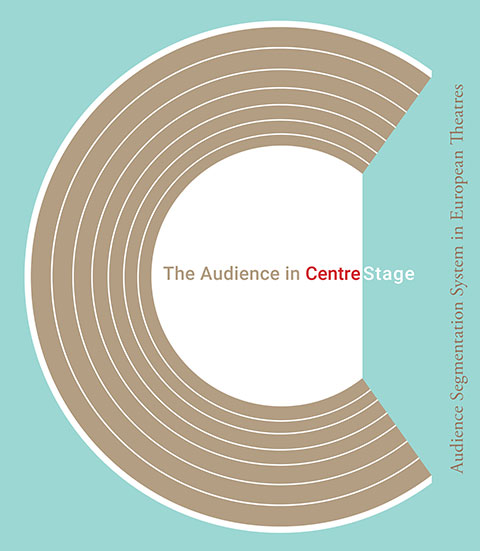 The Audience In Centre Stage
Editors
Jonathan Goodacre, Michal Lázňovský, Martina Pecková Černá
Co-authors
Daniel Cowley, Barbora Vait, Eva Zavřelová, Viktorie Schmoranzová, Katri Halonen, Niina Torkko, Gerald Gröchenig, Sandra Banić Naumovski, Katerina Kirova-Milanova, Mariya Panayotova
The Role of Segmentation in Audience Development
The development of audiences is currently viewed as developing the attitudes of working with audiences, which react to changes of their behaviour in contemporary society. Audience development is an interdisciplinary topic emphasizing the need for techniques of establishing a strong, long-term and mutually fulfilling relationship between audience and cultural institutions. This relationship can be developed only if the institution knows its audiences and their needs very well, and can effectively make use of findings for both parties. The segmentation process provides identification of viewers' needs: viewers are divided in groups according to defined criteria. Segments of audience in segmentation models allow for better understanding of audience's needs, the causes and aspects of their cultural participation. The development of the segmentation issue is closely linked to the development of marketing.
Audience segmentation is widely accepted as a fundamental strategy in communication campaigns to influence health and social change. Audience segmentation makes campaign efforts more effective when messages are tailored to the distinct subgroups and more efficient when the target audience is selected based on their susceptibility and receptivity. It is a challenge to connect this methodology with theatre and its feature of direct contact among performers and viewers.
The ASSET theatre audience segmentation prototype is developed for 20 theatres from 5 European cities and includes a testing stage, i.e. the introduction and evaluation of measures taken based on the outputs of the audience survey implemented in marketing and art of involved theatres.
European Theatre Night
European Theatre Night is a one-day event dedicated to theatre and performing arts. It is held in 8-12 European countries (Croatia, Slovakia, Bosnia and Herzegovina, Montenegro, Slovenia, Serbia, Austria, Hungary, Czech Republic, Bulgaria, Spain, Germany), in most of them every year on the third Saturday in November. Theatre that day becomes the main point of meetings, dialogue, socializing and new insights of artists, theatre professionals and their audiences. On that day of open doors, theatres and theatre companies offer special programmes and productions free of charge or with low-price tickets, in order to deepen the bond that already exists between them and their audience. The Theatre Night is a time of extraordinary experiences because the visitors have a chance to see and witness things theatres do not offer during the season.